Adler Theatre | Davenport, Iowa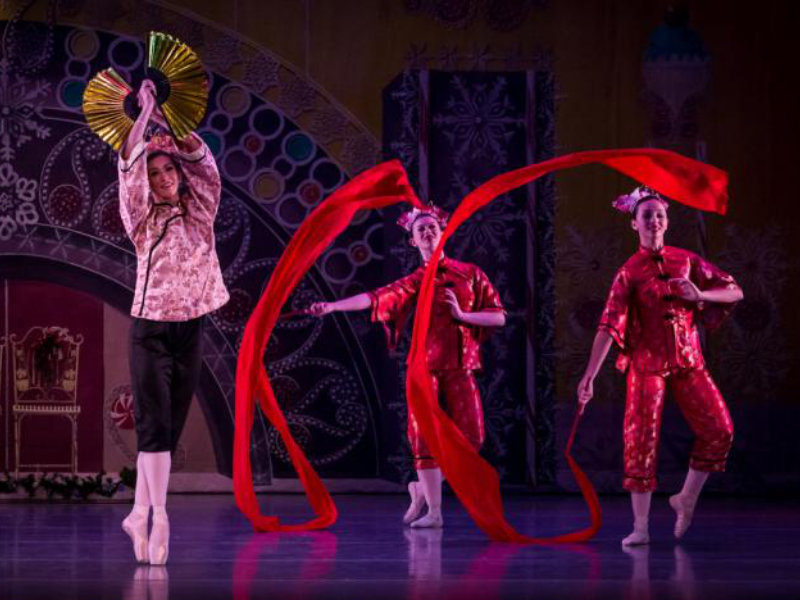 If there's one thing that has to be done every year around this time, it has to be watching the Nutcracker. This timeless classic has all the ingredients to get you into the holiday mood, but it has to be done right. Of course, there's no one better for the job than the Bellet Quad Cities company. You can expect them to show off months worth of hard work effortlessly as you check out a world-class stage, complete with the best in sound and lighting engineering, amazing costumes, as well as extremely talented performers. With a show this hot, you can expect tickets to fly off the shelves, but you've come to the best place to secure your seats. All you have to do is click on the "GET TICKETS" button, which is located above, and you're done. So why delay? Do it right now before it's too late and the opportunity slips through your fingers.
Every year, the Ballet Quad Cities company comes to the Adler Theatre for what has to be one of the best renditions of The Nutcracker. This time their showings will be on the 9th and 10th of December. Steeped in rich history, the theater boasts a one-of-a-kind experience that combines the beauty and grace of ballet with a historic venue. You'll get to witness some of the most outstanding ballet while enjoying world-class seating, sound, lighting, and the finest food and beverage facilities around. It has everything you could ever ask for, plus more.
The Nutcracker follows the story of Clara, a young girl who gets a doll on Christmas Eve. So enchanted with the gift, she dreams that it comes to life and takes her on a journey into the land of sweets, where she meets a variety of characters such as the Mouse King, Sugar Plum Fairy, and Dancers from all over the world.
The narrative was adapted from the 1816 story by E.T.A. Hoffman and brought to life by Tchaikovsky's most recognizable compositions. It has become a staple over the holiday period, whisking generations of theatergoers into an otherworldly realm and delighting them with its majesty.
With such an amazing story-line, it is no easy feat to bring the whole thing to life, but the Ballet Quad Cities company manages to do it with ease. Under the artistic direction of Courtney Lyon, you can literally expect magic to unfold in front of your eyes as they engulf all of the terrific costumes, an incredible stage, and beautiful scenery.
It features a number of student performers who've been practicing for the event for months, and it all comes together seamlessly. Something this special has to be seen, and nobody in their right minds is going to let this opportunity pass them by.
There's nothing else to it but to get your tickets right here and now. Judging by how fast tickets have already been selling out you can expect them to be finished very quickly so while you still have the chance, act fast on this website to avoid the disappointment of missing out.