Adler Theatre Information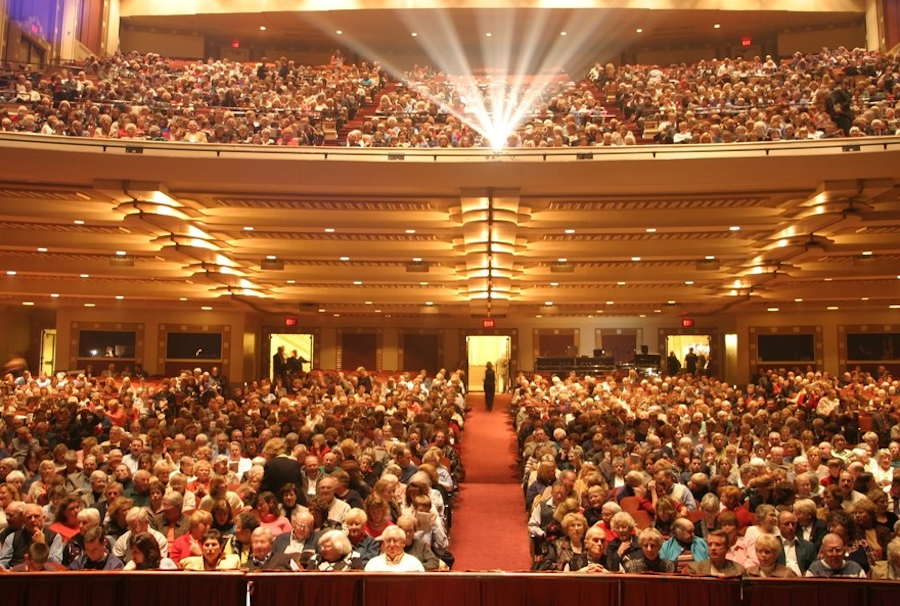 Adler Theatre is part of an apartment building and theatre complex located in downtown Davenport, Iowa. The entire facility is listed on the National Register of Historic Places under its original name of "The Hotel Mississippi – RKO Orpheum Theater" and has been listed on the Davenport Register of Historic Properties since 2005.
The original facility was opened in the early 1900s as part of a hotel experience that has since grown into the facility known and enjoyed today. The RKO Orpheum was a popular venue for a time, especially during the 1930s-50s, but went into disuse when the venue couldn't compete with multiplex movie theaters during the 1970s. The last movie shown in the theater was Cleopatra Jones on September 11, 1973. Beyond this film, the theater was largely used for roadshows and rock concerts for touring bands who happened to be in the area.
But then, in 1981, a concerted effort was put forth to restore the theater and update it to the needs of the time. This effort led to The Davenport Chamber of Commerce purchasing the theatre and donating it to the RiverCenter For The Performing Arts, a non-profit that was established to raise money to restore the theater and operate it as a performing arts center.
This restoration lasted from 1985 to 1986, and included restorations to the original crystal and glass chandeliers, rebuilding and reupholstering the original seats, and adding new carpeting that was a reproduction of the original floral woolen carpeting that was found during the remodeling project. The rebuilt structure included the new theatre that was connected to the RiverCenter Convention Center, making the property a useful point for multiple styles of events and special occasions.
Currently, the theater is home to the Quad City Symphony Orchestra, the Ballet Quad Cities, and hosts a Broadway tour series annually.
See the below pages for further information on the Adler Theatre:
Adler Theatre Parking:
Find out more about parking at the Adler Theatre and driving information.
Ticket Policies:
Read about the ticket guarantees and authenticity policies when purchasing tickets via this website.
Adler Theatre Seating Chart:
View the Adler Theatre seating chart and the various seating options.