Adler Theatre | Davenport, Iowa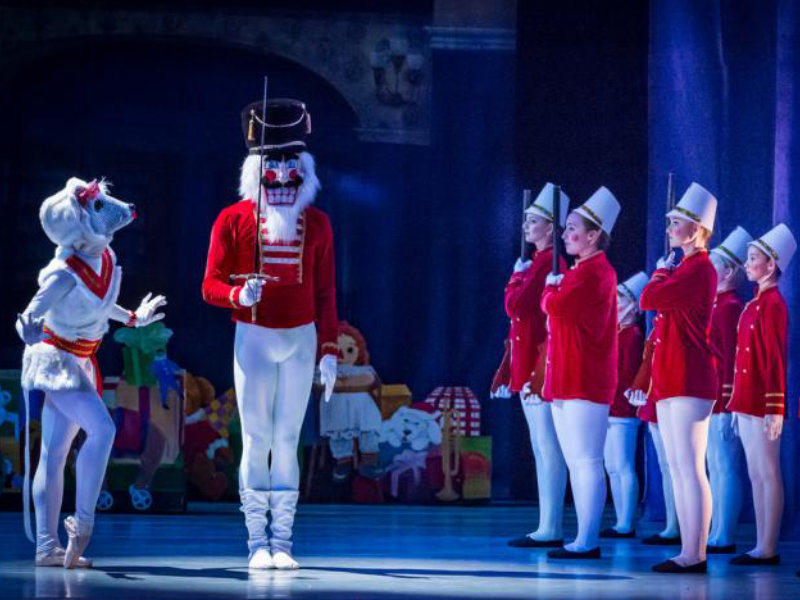 What's the holiday season without the Nutcracker? It's become a tradition every year around this time for this holiday special, and Ballet Quad Cities has by far one of the best offerings of this timeless classic. You can expect to witness amazing costumes, an outstanding set complete with world-class lighting and sound, as well as some seriously on-point performers. There's truly nothin' else like it available today, and it's sure to get you in the mood with all those special holiday feelings!! Luckily, we've got tickets available for sale when it comes to the Adler Theatre on Saturday, December 9th and 10th, 2023. All you've to do is click on the "GET TICKETS" button located above. Doing so will take you to our secure check-out process for a fast and reliable service. So get it done right now before it's too late.
There's just somethin' magical about the Nutcracker. It was adapted from the 1816 story by E.T.A. Hoffman and debuted in 1892 with a special treatment from what is now Tchaikovsky's most recognizable compositions. Since it's inception, it has delighted show-goers of all ages. It follows the adventures of Clara, a young girl who falls asleep during Christmas Eve and is transported into a magical world filled with dancers, toys, and the Sugar Plum Fairy.
That same magic is delivered in breathtaking style at this event by the Ballet Quad Cities company. Their mission is to provide an experience of fully-produced performances with world-class artistry, showcasing the beauty and grace of the dance to audiences from all over. It promises to be a magical experience that you will never forget.
Under the artistic direction of Courtney Lyon, you will not get the chance to witness some of the most talented student dancers, who've been getting everything ready for months now. Every year the company manages to pull of some of the most breathtaking work and this year will be no different.
All your favorite songs from this beloved holiday classic will be there, such as Dance of the Sugar Plum Fairy and Waltz of the Flowers, which will only add to the joy of the festive period as you pretty much witness magic come alive with beauty and elegance.
The venue will be the icing on the cake, and it will have everything you could ever need at an event like this. It comes ready and prepared to offer you a one-of-a-kind trip into theater with its classic architecture, rich heritage, and out-of-this-world food and beverage facilities, and it is, after all, the premier location for some of the best events in the Quad Cities.
Dazzling costumes with sparking gems, elaborate staging, and mind-blowing scenery are all just a click away. So without further ado, grab those tickets right here, and judging by how fast they're selling, they won't be around for long.