Adler Theatre | Davenport, Iowa
Halloween is over but spooky encounters are coming your way! Theresa Caputo, star from the TLC hit show "Long Island Medium" and New York Times best-selling author is taking the stage at the Adler Theater on November 1st, 2023! Join her to celebrate the 10 years of her LIVE show: The Experience! The show will be a 2 hour event of heartfelt encounters and quirky tales from her life. And of course, the Theresa Caputo experience won't be complete with healing messages directed to the audience members from the spirits. With her years of practicing and sharing her gift, you don't need to believe in the medium but you will definitely see something life-changing. A few paces from the Mississippi River, the historical Adler Theatre offers skilled audio-visual technicians and an intensely immersive ambiance for your viewing experience! Experience the unknown with Theresa Caputo LIVE: The Experience comes to you at the Adler Theater on Wednesday, November 1, 2023! Book your tickets now!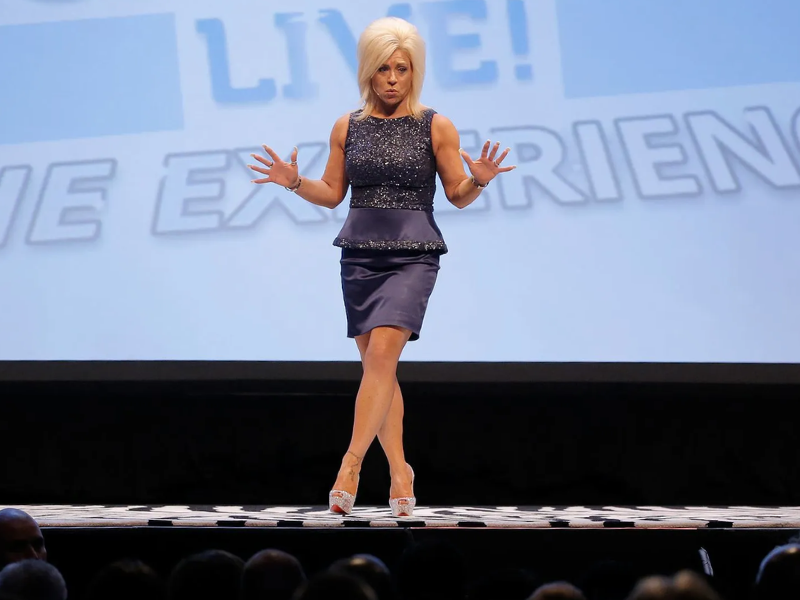 Peek beyond the veil that separates us from sleeping souls. Join Theresa Caputo the day after Halloween, November 1st, at the Adler Theater. Take a friend with you and shiver together in this event of paranormal proportions!
"She's an eloquent speaker with just the right amount of sass! She was kind, thoughtful, intelligent and humorous and is a great source of comfort to those suffering with the loss of loved ones. I would definitely attend one of her shows again and would highly recommend others to see her in person."
Celebrating 10 years of her LIVE show The Experience, the beloved host of TLC's Long Island Medium bridges the gap once again between this world and the one beyond.
Theresa Caputo is an experienced medium (and a New York Times bestselling author!) recognized for her wit, humor, and compassionate approach of communicating with dearly departed souls. She delivers messages of comfort and closure, offering select members from the audience the opportunity to find peace from their grief. In addition, Theresa often shares quirky anecdotes from her personal life and time as an accomplished medium.
Experience 2 hours of mystical encounters and life-changing discoveries and get a chance to be called for a reading by Theresa herself!
In an interview with the paranormal personality, she invites people to watch the show with an open mind and an open heart:
"The experience is so much more than me communicating with people who have died. Spirit is constantly restoring faith; sometimes it's restoring faith of religion. Sometimes it's restoring faith in ourselves and faith that everything is going to be OK. And that no matter what's happening, we can move forward in life with happiness and joy."
Hosting the show, the historic Adler Theatre showcases a wonderful stage within walking distance of the Mississippi River. Made possible by classical architecture and an experienced in-house audio-visual team, audiences can expect an absolutely immersive atmosphere for this ethereal event!
Sate your curiosity about the supernatural! Book your seats now for Theresa Caputo LIVE: The Experience at the Adler Theatre on Wednesday, 1st day of November, 2023. We'll see you there!