Adler Theatre | Davenport, Iowa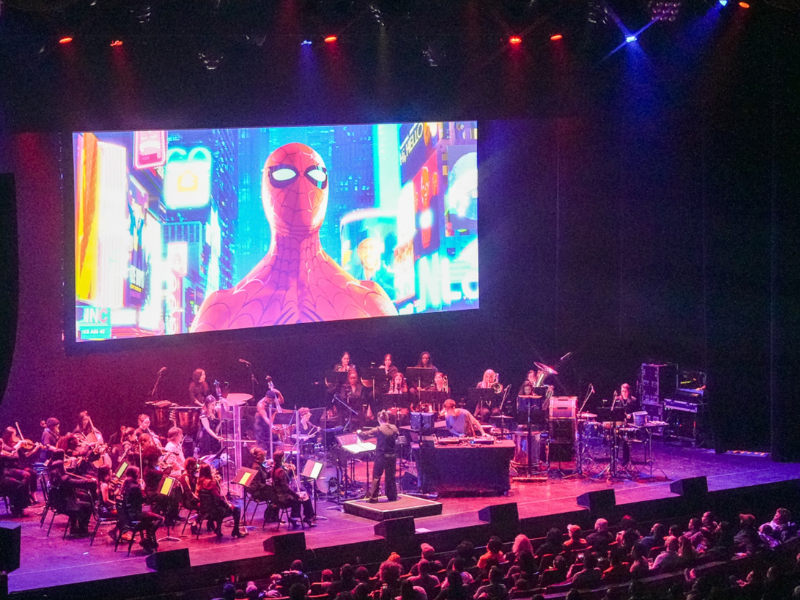 Throw yourself into the fray of an adventure with no bounds between worlds and art styles on October 17 as Spider-Man: Into the Spider-Verse LIVE in Concert lands at the Adler Theatre. Phil Lord and Christopher Miller's Academy Award-winning animated film is swinging by Davenport, Iowa, for its extended US tour across over 60 cities. Featuring an original score by Emmy-winner Daniel Pemberton, the movie introduces instant hits from today's hottest artists, including Post Malone's "Sunflower" and Lil Wayne's "Scared of the Dark." Leap through the sprawling cityscape with Miles Morales, Peter B. Parker, and Gwen Stacy on a huge high-definition screen. Supported on-stage by a duo of turntables and percussions, the Broadway Sinfonietta orchestra tops the show off and transforms it into a triumphant fusion of stylish visuals and LIVE symphonies. Buy your tickets now before it all sells out!
Jump back into the dimension-spanning web of Spider-Man: Into the Spider-Verse, a LIVE concert event swinging into action on October 17 at the Adler Theatre! Grab some friends and watch this groundbreaking feat of animation as it continues its musical tour with stops in over 60 cities nationwide.
"One of the most incredible experiences I've had in a while."
Okay. Let's do this one more time. Meet Miles Morales. A smart but average kid from Brooklyn with not-so-average abilities. He's the one, but definitely not the only, Spider-Man. Join him, Peter B. Parker, Spider-Gwen, and others in a leap of faith to discover what it really means to be a hero!
Through filmmaking visionaries Phil Lord and Christopher Miller, Spider-Man: Into the Spider-Verse has achieved what none had ever done before, clinching Best Animated Feature from the holy quintet of Academy, Golden Globe, BAFTA, Critics' Choice, and Annie Awards. It also features the Golden Reel Award-winning score by Daniel Pemberton, a sound fest of hip-hop beats and electronic bops, with songs from the industry's hottest recording artists like Post Malone, Nicki Minaj, Jaden Smith, and Lil Wayne.
"'Spider-Man: Into the Spider-Verse' is one of my favorite scores I've ever written. Utilizing a full orchestra, crazy electronics, and unbelievable turntable scratching techniques, amongst a million other things, is so technically complex, I never thought we'd ever be able to actually reproduce it in a live setting, but somehow, we have."
Listen to certified bangers such as "Sunflower," "What's Up Danger?," and "Elevate," with a LIVE trifecta of state-of-the-art DJ-ing technology, snappy percussions, and symphonies by the all-women Broadway Sinfonietta orchestra. Presented by the Sembla production company at the Adler Theatre, audiences will experience a one-of-a-kind event heightened by the venue's historical backdrop and reverberating acoustic architecture.
Spider-Man: Into the Spider-Verse Soundtrack
What's Up Danger
Sunflower
Way Up
Familia
Invincible
Start a Riot
Hide
Memories
Save the Day
Let Go
Scared of the Dark
Elevate
Home
Book your seats now to watch the movie that shook the foundations of comic book culture! Spider-Man: Into the Spider-Verse LIVE in Concert is happening at the Adler Theatre, Davenport, on Tuesday, October 17, 2023.