Adler Theatre | Davenport, Iowa
The Impractical Joker star is finally coming your way! We can't wait to hear Sal Vulcano's punchlines hit the Adler Theatre on November 19, 2023! The TV star and his long-time best friends first performed as part of "The Tenderloins Comedy Troupe" before improvising their way into their own successful reality show! On top of that, he is also known for hosting The No Presh Network, home to the trending "Hey Babe" and "Taste Buds" podcasts! Now, you'll get to see the joker himself with his unmatched jokes, jests and stories all around! What are you waiting for? Contact your buddies and plan a trip to Davenport to see a live stand-up performance at The Adler Theatre – where classic architecture and entertainment meet in downtown Iowa! Treat your friends to a truly hysterical show and secure your slots today! Click that button to purchase your tickets now!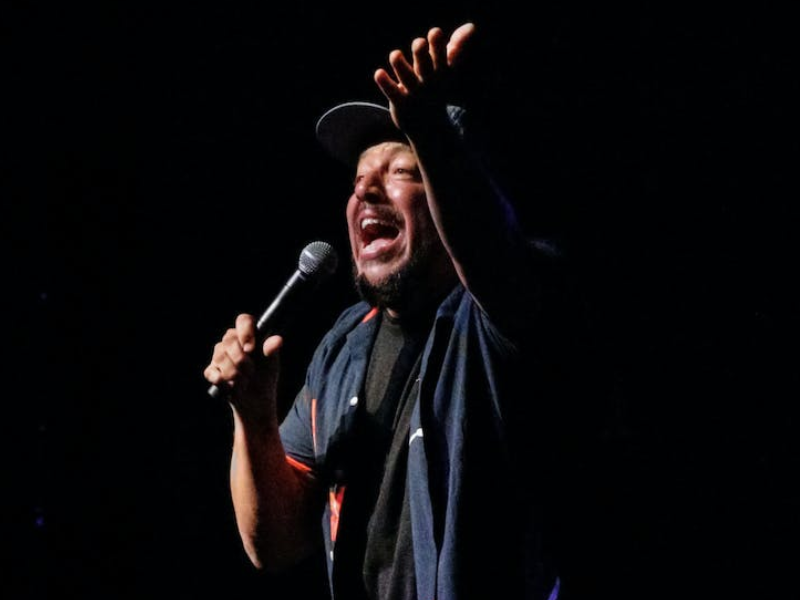 Mark your calendars and make sure everyone is free by the end of Fall because Sal Vulcano is bursting out his all-time best jokes at the Adler Theatre on Sunday, 19th November 2023!
Sal Vulcano is an American improvisational and stand-up comedian, producer, and actor best known for his pivotal role in the hit reality show "Impractical Jokers," a hidden-camera series follows that follows four lifelong friends.
Sal initially pursued standup to communicate his brand of humor even further beyond what he and his small troupe had already accomplished so far. From his shows, the star has been known to show a fondness for observational humor as he grants the crowd a well-deserved respite from their busy days by entertaining them with amusing anecdotes from his personal life.
Vanyaland shares that although Sal hasn't been known for his performances in the stand-up scene in recent years, everyone can ensure they will have a good time by the night's end. "Whether he's behind a wall with a headset, or behind a mic with an arsenal of good laughs, it's almost always a guaranteed good
When asked about his relationship with standup comedy in previous tours, Sal describes his excitement at the opportunity to reconnect with his fans on a physical setup. "The feedback we always get is that fans (of Impractical Jokers) want to hang out with us, so I think if you come away after an hour of my show, you're probably going to get to know a lot more about me." From this, his next venue at the Adler Theatre in Iowa will be the most fitting venue to hold a sizable crowd without sacrificing the show's signature touch of intimate connection.
Witness Sal Vulcano's comedic genius in the historic setting of the Adler Theatre, where classic architecture meets contemporary humor! The Davenport venue is known for presenting a diverse line-up of live, theatrical productions featuring first-rate Broadway shows, celebrity headliners, comedians, festivals, and much more.
Invite your friends, family, and fellow comedic enthusiasts! With a limited amount of seats available, everyone is encouraged to act fast and purchase their tickets now!