Adler Theatre | Davenport, Iowa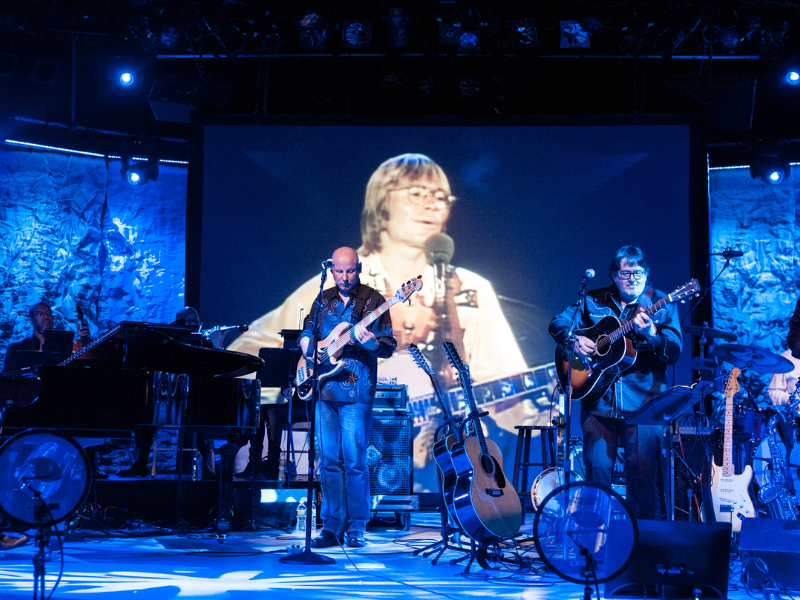 Showing on December 3rd, 2023, Rocky Mountain High Experience - A Tribute to John Denver will be presented at the famous Adler Theatre in Iowa! Featuring Rick Schuler, best known as America's Top John Denver Tribute artist, the show invites you to a trip down memory lane when the acoustic sensation's melodies ruled the airwaves in the late seventies! After fifty years since the record, Rocky Mountain High, hit the pop charts, this celebration of John Denver's legacy promises to deliver crowd-pleasing performances every single time. Come and sing along to your favorite folk hits, including "Sunshine on My Shoulders," "Leaving on a Jet Plane," and the ever-popular "Take Me Home, Country Roads." The concert venue located in Davenport holds advanced acoustics and lighting that will bring the crowd an authentic Denver live performance as if the acoustic legend were here himself! Reserve your seats now before they sell out!
The Rocky Mountain High Experience - A Tribute To John Denver is showing live at Adler Theatre on Sunday, 3rd December 2023.
Singer-songwriter Rick Schuler brings in the sounds of the seventies in this much-awaited tribute concert. Numerous Denver fans have heard Schuler perform outstandingly but his remarkable resemblance, vocals, and stage persona have truly made him the foremost performer of the acoustic icon's music.
"John Denver was the biggest star in the world, and I didn't have any idea who he was," mentioned Schuler, who later on discovered that Denver was the artist on the radio whose music he was passionate about. "I was a very shy kid and John and I kind of became bonded. I taught myself to play guitar and it grew from there."
Nearly fourty years later, Schuler has emerged as the leading artist of John Denver's music. His Rocky Mountain High Experience® is exactly what critics say it is - a true-to-life experience. Even John's own bandmates have recognized his talent and have since collaborated in previous tribute productions.
John Denver was one of the world's top performers of the 1970s. He started his career back in the late 1960s with the release of his fresh debut album "Rhymes & Reasons," which featured the hit tune "Leaving On A Jet Plane." However, it was his 1971 album "Poems, Prayers & Promises" that cemented his place as a music icon. This album featured the classic songs "Sunshine On My Shoulders" and "Take Me Home, Country Roads", both of which turned become generational anthems.
The Rolling Stones has previously shared how John Denver was "An enigma in a myth wrapped in sunbeams. Bringer of light and happiness, seeker of truth, discoverer of the basic musical common denominator, he also manages to sell records."
Located in Davenport, Iowa, let the room will be filled with an Americana-folky vibe that will definitely bring back memories for fans in the crowd. The Adler Theatre has become a sought-after cultural hub, hosting acclaimed artists and troupes and solidifying its reputation as a venue where creativity and artistry merge.
The Rocky Mountain High Experience is a superb tribute concert that portrays a famous music career that lasted four decades, which is fitting given Denver's influence on the music industry. Your ticket is just one click away, so secure yours now!