Adler Theatre | Davenport, Iowa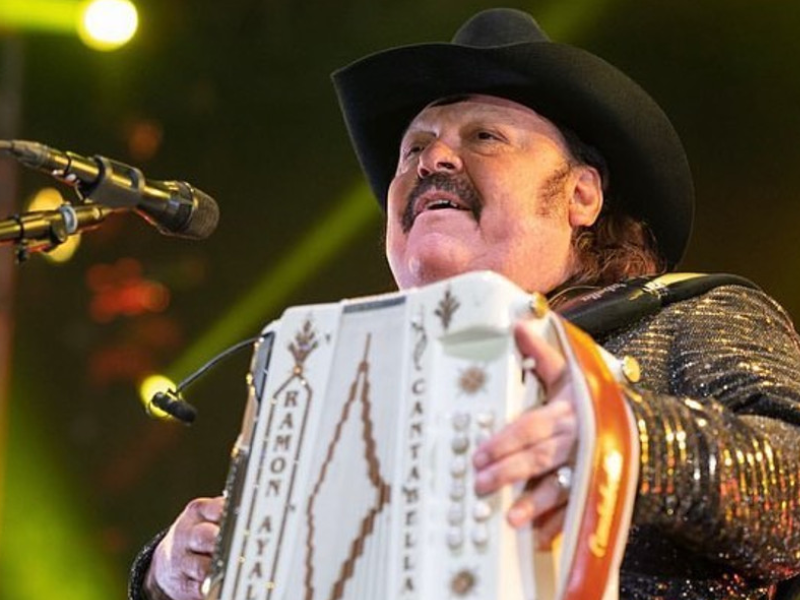 Ramon Ayala will bring the roots of traditional Norteño music to the crowds in Iowa! Our favorite "King of the Accordion" is scheduled to perform at the Adler Theatre on Sunday, October 8th, 2023! Most fans know and love the Mexican singer-songwriter for his distinctive accordion playing and rich contributions to the genre. This coming fall, Ayala and his band, Los Bravos Del Norte, will push the boundaries of Conjunto music, and everyone will get the chance to see them live! This concert will feature all-time classic hits like "Tragos Amargos," "Ya No Llores," and "Bonita Finca de Adobe." With over a hundred albums to date, the pioneer has cemented his place in the Mexican music scene as he continues to tour the world, delivering his signature style like no other. Be there to witness these world-class Tejano artists at the iconic theater in Davenport for the best listening experience! Purchase your tickets here today!
For a night of traditional Mexican music, watch Ramon Ayala perform at the Adler Theater on Sunday, October 8th, 2023.
Ramón Covarrubias Garza, best known by his stage name, Ramon Ayala, is the man who redefined Norteño music with signature Conjunto songs and definitive accordion styling that made him a popular figure on both sides of the El Rio Grande.
As a respected accordionist, vocalist, and songwriter, Ayala pioneered Norteño music and has sustained an active recording career for almost half a century. During his early years, he was part of the trailblazing duo "Los Relámpagos del Norte," along with the late bajo sexto guitarist and vocalist Cornelio Reyna. Collaboratively, they crafted a unique musical style and curated a collection of songs that have become a source of inspiration for several artists in contemporary Latin music.
Today, he tours with his band "Los Bravos Del Norte," to bring the legend's greatest hits across the world spanning over a hundred albums. As he prepares for his upcoming tour, fans can expect a show featuring his cherished hits and a selection of musical gems from his extensive catalog including "El Federal de Caminos" and "Rinconcito en el Cielo".
Throughout his career, he has garnered six Grammy nominations, graced the silver screen in thirteen movies, and produced an impressive repertoire of over 105 albums. His album "En Vivo... El Hombre Y Su Música" was awarded with an American Grammy Award, and his two albums, "Quémame Los Ojos" and "El Numero Cien," received two Latin Grammys.
"Ayala has enjoyed fame and success for many decades; however, nowadays he is enjoying an extra something every time he goes on stage: the presence of his son, Ramon Ayala Jr. Together, father and son are a hit. Together, they have been delighting crowds wherever they go and are bound to continue harvesting love and success," Fontana Herald News shares.
Ramon has the power to fill the room with vibrant and classic Norteño music, especially with an impressive setting down at the Adler Theatre, in Davenport, Iowa! Celebrate a night of Mexican hits with your friends and family. Grab your tickets as early as now!