Adler Theatre | Davenport, Iowa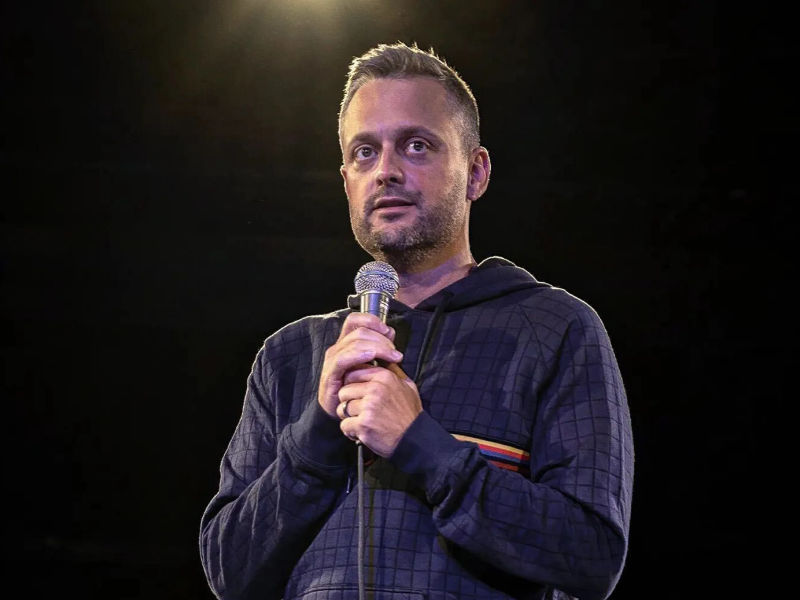 He's one of the nicest guys to ever enter comedy, and you've guessed it!!!! YUP, that's right, NATA BARGATZE is rollin' out to the Adler Theatre on Sunday, October 29, 2023. This is the 2nd time the dude's visitin' the local, and it comes as part of his "The Be Funny Tour." With his chill 'n' vibin' nature on stage, y'all can expect to be thrilled and thoroughly entertained as you laugh your heads off with his ridiculously funny musings. Plus, being a family-friendly comedian, this will be a great outing for fans of any age and a perfect way to introduce the young'uns to the world of stand-up. Something this epic only surfaces its head once every so often, and you cannot afford to miss out on any of this action, so be sure to grab your passes right here and now.
Rising ridiculously Nate Bartgatze has been dubbed as the "Nicest Man in Stand-up" by The Atlantic Magazine. For good reason, of course, his jokes are nothing short of super ridiculously funny and not only can adults enjoy him, kids can too with his family-friendly style and this is credited to his Christian upbringing and respect for family values. All of which has earned him a loyal fanbase.
He's been doing this thing for 20 years now, and it goes without saying that he's learned a thing or two about entertaining fans. Well accomplished, he's already broken the record for attendance at Nashville's Bridgestone Arena with just 20,000 people comin' to check him out, plus he's reached the #2 spot on the Billboard Comedy Album Chart with "Being Yelled at by a Clown" and has a Grammy nomination for "Best Comedy Album" for "The Greatest Average American" in 2022.
He has made several comedy specials for both Comedy Central and Netflix, including "Full Time Magic," "The Greatest Average American," and "The Tennessee Kid." His stand-up special "Hello World," which premiered on Amazon Prime in 2023, has been met with widespread critical acclaim. Besides making 10 appearances on "The Tonight Show" with Jimmy Fallon, Nate has also been a guest on Conan and other late-night talk shows. Now that he has a new tour planned, appropriately titled "The Be Funny tour," audiences can rest assured that he will once again set the standard for excellence in all of his planned shows.
With all those achievements and more, there are no signs of him slowing down either, especially with this incredible tour that is already underway. He easily sells out venues anytime he passes through, and people really do appreciate his wholesome comedy.
He's a family man too, happily married to Laura since 2006. When he's not thrilling fans on stage, he can be found recording shows for his weekly podcast, Nateland," or on the golf course, upping his game with every swing and cheering on his favorite team, the Vanderbilt Commodores.