Adler Theatre | Davenport, Iowa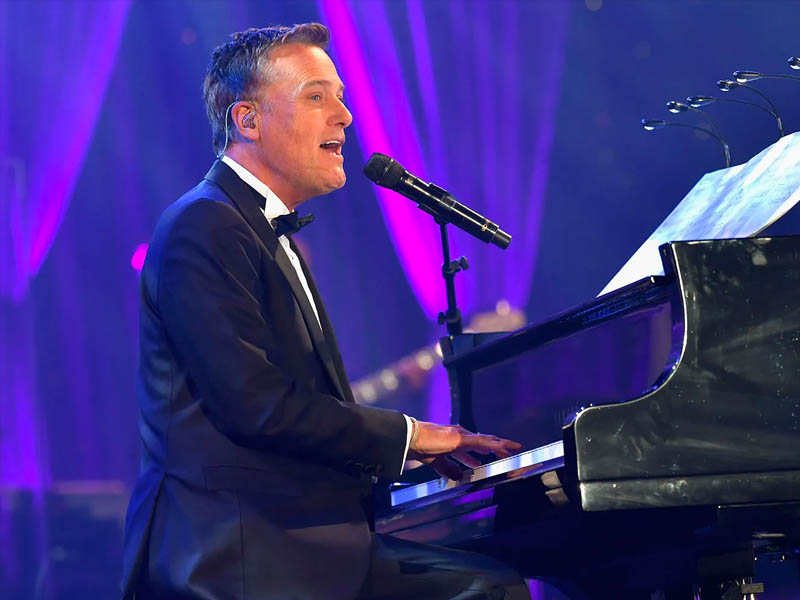 If you are looking to spend the winter season with incredible tunes and uplifting spectacles, then you better check this one out! The amazing Michale W. Smith is traversing the nation to deliver some iconic Christian hits, yuletide favorites, and highly-memorable instrumentals! Does that sound good? If your answer is yes, then you better be scoring tickets as early as now! The winter season brings forth some of the most exciting holiday concert extravaganzas, and Michael W. Smith's Christmas Live in Concert is anticipated to be the biggest hit of the season! On Monday, 18th December 2023, Smith will make his way to Davenport, Iowa! Fans can look forward to his incredible hits as he delivers his career-spanning catalog at the Adler Theatre! Making the show even more exciting is Smith's special guest, Michael Tait, who will also be taking over the stage! If you're a fan of Christian music, this is your chance to enter the holiday season with a bang by seeing Michael Smith and Michael Tait live at the Adler Theatre! Score your tickets now before it's too late!
No one delivers contemporary Christian music like Michael W. Smith. The beloved pastor, musician, and multi-talented instrumentalist is set to become one of the most anticipated performers this upcoming December. His Christmas Live in Concert will not only perform a plethora of yuletide favorites but also Smith classic Christian staples that have uplifted hearts and souls across the world. Attendees can look forward to Smith's captivating voice, fantastic musicianship, as well as his remarkable band and myriad of performers who will be singing nothing but heartwarming music. It's the perfect precursor to the upcoming holiday season, and we guarantee you'll be talking about this show for weeks and months to come!
Grammy Award-winning artist Michael W. Smith has established himself as one of the most commercially successful contemporary Christian music artists in modern music. He has sold over 18 million records worldwide and won numerous accolades, including three Grammy Awards and multiple Dove Awards. Some of his most iconic hits include "Waymaker," "Surrounded," "Above All," and "Open the Eyes of My Heart." During the '90s, he rose to prominence with the hit "Place In This World," which peaked at number 6 on the Billboard Hot 100. Smith has released 15 studio albums, nine of which went to number 1 on Billboard's Top Christian Albums chart. Three of his albums went platinum, while four were certified gold.
In 2020, he released his latest album, Still, Vol 1, which received wide critical acclaim from fans and critics. In addition to placing impressively on the Albums charts, Smith's singles are consistently charting on the Billboard's Hot Christian Songs and the Billboard Hot 100.
For his show at the Adler Theater on Monday, 18th December 2023, Smith will be bringing along special guest Michael Tait. Popularly known as the lead singer of Newsboys, Tait has established himself as one of the most sought-after performers of the genre. He has won four Grammy Awards with his former group, DC Talk, in which he performed five studio albums.
If you're keen on catching the most awaited Christian, show this holiday season, you better hurry and secure tickets to see Michael W. Smith and Michael Tait light up the Adler Theatre on Monday 18th December 2023! Tickets are now up for grabs!