Adler Theatre | Davenport, Iowa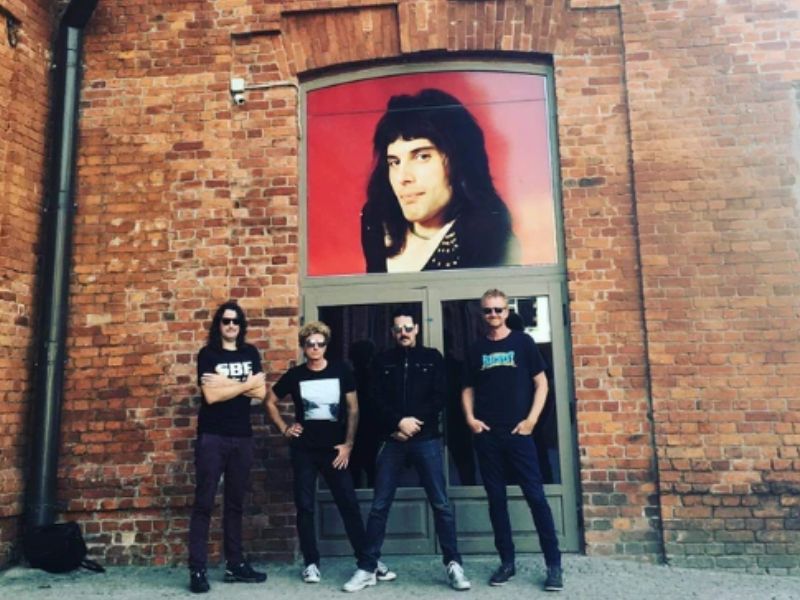 Calling all Queen fans, now is your time to experience a band that has 'Queen is their blood' and will rock your very bones as they sing the global music anthems that have had people singing their hearts out for decades – Killer Queen. For 2023-2024 they have a tour schedule that is epic, from travelling across the US in the Fall, to country hopping throughout Europe and taking over the stages of arenas, they are ready to give fans an unforgettable time, proving their band name, Killer Queen, is just, with slaying the music and bringing the soul of Queen to their performances. Now, take your chance to rock out with them! On Saturday the 14th of October 2023 they will be at the Adler Theater and tickets are on sale. Snap yours up to rock out with reincarnations of Queen before it's too late and be there!
Queen is a singular word in the world of music that everyone knows, with songs that immediately have people joining in to the iconic lyrics. It is no mean fete to be able to even remotely portray the chemistry, skill and passion of the original band, but Killer Queen manage this with an ease that is astonishing and has fans repeatedly returning to venues where they will be performing.
Killer Queen began their music journey as a Queen cover-band in 2003 in Brisbane, Australia and have grown into an international treasure of bringing the true spirit of Queen to their shows. Blood, sweat and tears join them together in celebrating the legacy of Queen, but also in creating their own legacy. Killer Queen is more than 'just a job' to the band members and they take the word tribute seriously, paying meticulous attention to their costumes, stage designs, instruments and the energy they bring to their concerts.
The five band members all give their roles their heart and soul, and John Blunt, who donned the identity of Freddie Mercury, has become globally recognized as a Mercury tribute artist with his uncanny ability to bring the music legend back to life on stage. Andrew Edwards lends his talents to fulfilling the role of Brian May, gracefully playing and rocking out where many musicians would flounder. Wayne Evan, Kevin Shiling and Randal Terrens make up the rest of the instruments in the band and add further harmonies and attitude to the music with their vocals.
Their 2019 Rhapsody Tour was a huge hit with concerts across Australia, the USA and Russia with people flocking to experience their shows. Now, for their 2023-2024 tour, Killer Queen promises that this tour will be even bigger and better as they celebrate their 20th anniversary, commemorating the entwined legacies of their tribute band and the original Queen, whilst sharing that with audiences and rocking out. It will be their best tour to date, so be a part of it and book your tickets today for 10/14/2023 at the Adler Theater for Killer Queen's 20th Anniversary Tour.