Adler Theatre | Davenport, Iowa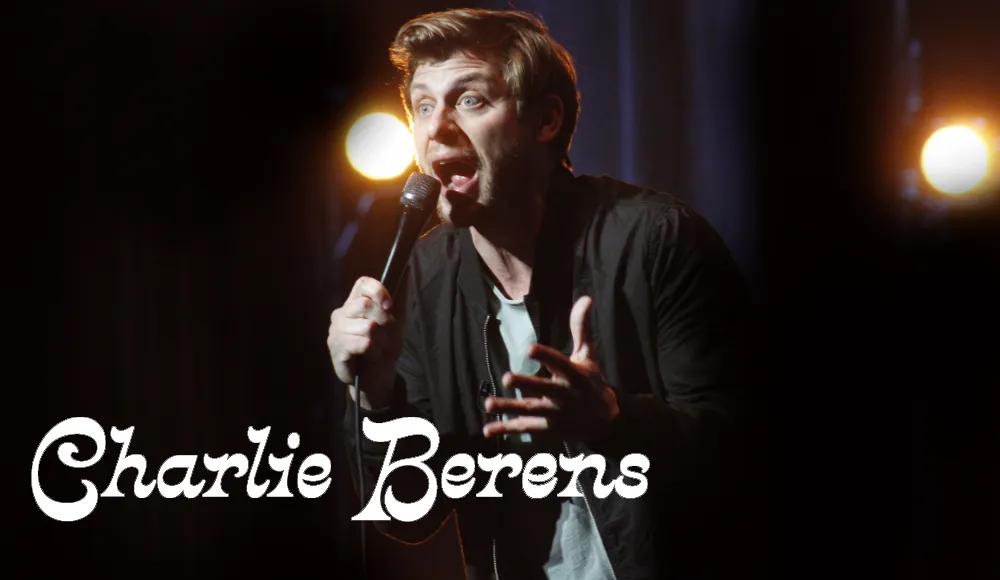 One of the nation's favorite comedians, New York Times Best-Selling Author, Emmy Award-winning journalist, and musician Charlie Berens, is coming to town! Heck yeah! With his last three tours boasting sold-out shows across the country, the man is back for another run. This time, he's taking it old-fashioned, sharing his best sketches, hilarious tales, and witty jokes to all of hooked audiences. Launching the "Good Old Fashioned Tour" in full swing, he's hitting the stage at Adler Theatre on Thursday, February 22 for a night of good ol' laughs. Known for his energetic and hilarious sketch comedy and Midwest humor, his shows are surely set to get you laughing out loud! His sketch videos always rake up millions of views, and several of his shows across his last tours caused jam-packed theaters to resound with everyone's laughter. Don't miss out by booking your tickets now.
CHARLIE BERENS is one of the nation's favorite comedians, New York Times Best Selling Authors, Emmy Award-winning journalists, and musicians, who also happens to be the creator of Manitowoc Minute. Hailing from Wisconsin, the acclaimed comic known for his energetic and laugh-out-loud comedy sketches is stirring things up as he takes his raved live shows back on tour. Launching the "Good Old Fashioned Tour", he's jet-set to spread laughter and joy across the country.
Author of the New York Times bestseller The Midwest Survival Guide, his Midwest humor always hits the spot. Raking up millions of views for his comedy sketches, fans are definitely hooked! The man has been featured on various programs and publications including MTV News, Comedy Central, Fox, Funny or Die, CBS, TBS, Variety, and many more.
Back in 2017, Charlie started hosting his own comedy news show, Manitowoc Minute. Since then, his Midwest humor has remained spot-on, with fans hooked on his comedy sketches. Sitting down wearing a camouflage jacket over a shirt, "Let's get these headlines done real quick once," he said, and that's where it all started. "Seven percent of U.S. adults say chocolate milk comes from brown cows. Oh my gosh. Come on now. You gotta be kidding me here, guy," Berens said in his first Manitowoc Minute video, soon becoming viral after just a few days.
"From that point on, that was my job," he told Milwaukee Magazine, recalling that life-changing point in time.
In November 2021, the man released his first-ever book, The Midwest Survival Guide. "It's just as much for people who have lived here all their lives as it is for people visiting for the first time, because the Midwest is so big and so diverse that there's just so much to learn," he told the Green Bay Press-Gazette. The book soon became a New York Times Best Seller! Largely inspired by his roots, his wonderful wit and charming personality just gets everyone hooked!
"Really, I just want to keep making content that brings people together," he told Milwaukee Magazine in an interview. "I'm not going to sit here and say comedy can fix the world. But if telling some jokes or putting out a funny video helps people laugh together, then that's a step in the right direction."
As a man who unites people with the power of laughter, Berens isn't standing on stage just for laughs. His content actually tackles the important stuff about life and society, too. He's always used his platform to raise awareness of social issues and causes. Weaving comedy and unifying social awareness, Berens is definitely a man worth following.
Don't miss out on the Good Old Fashioned Tour by booking your tickets now!