Adler Theatre | Davenport, Iowa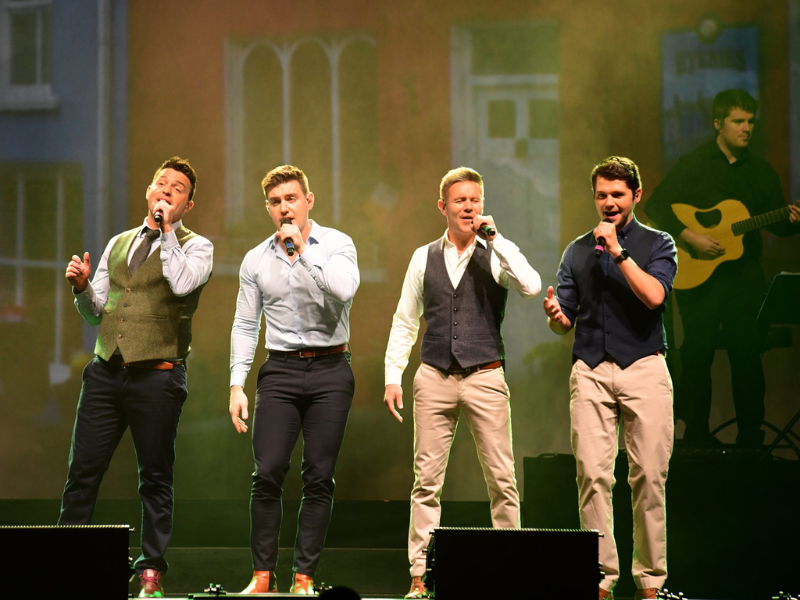 Heed Ireland's Call and check out the biggest traditional Irish group heading to town! Celtic Thunder will be hitting the Adler Theatre on October 18th this year! "Odyssey" is the latest show of the acclaimed group that explores their homeland's rich history and culture. The 30-city North American Tour will feature your favorite lead vocalists, Ryan Kelly, Neil Byrne, Emmet Cahill, and Damian McGinty, as they blend their talents into a performance that will keep you on the edge of your seats! You may know some of their top singles, including "Seven Drunken Nights," "Go Lassi Go," "City of Chicago," and the emotional "The Parting Glass." The atmospheric stagecraft that will be presented in Davenport makes this live show a must-see for fans of Celtic Thunder and Irish music enjoyers alike! Find a show near you while tickets are still on sale, and secure A Place In The Choir now!
Celtic Thunder will make an appearance at the Adler Theatre on Wednesday, 18th October this year! Their newest tour, "Odyssey," is a 30-date series of concerts that will visit multiple cities in the US from September to November.
Celtic Thunder is a popular Irish singing group combining modern music with traditional Irish folk roots. Irish folk music forms the foundation for Celtic Thunder's unique sound, featuring a repertoire of varied genres.
Over the years, the group has performed compositions by the first musical director, Phil Coulter, and his successor, David Munro, as well as pop songs like Neil Sedaka's "Breaking Up Is Hard To Do" and even fully plugged-in rock with "The Boys are Back in Town" by Irish rockers Thin Lizzy.
"All the vocals would go for naught, also, if the members of Celtic Thunder were not accompanied by a strong and nimble backup band that knew all the pennywhistles and bagpipes necessary for fine night of Irish music. They were able to successfully weave between the joy, drama and heartache necessary for the music to take flight. All told, it was a fine night to celebrate all things Irish," Republican American reviews.
Upgrade your passes and gain access to a pre-show Sound Check Event that features a 30 to 40-minute "behind-the-scenes" look at the journey of Celtic Thunder's "Odyssey" Tour, and watch the band sound check the stage while practicing several numbers for that night's performance.
The VIP Party Event package is available for those looking for an upgraded concert experience. Take part in an exclusive Q&A during the VIP After-show event and participate in trivia games to test your knowledge of Celtic Thunder and win prizes.
What better way for the Celtic Thunder Community to come together, exchange stories about the band, visit with old friends, and perhaps meet some new fellow fans?
The Adler Theatre is a state-of-the-art production venue for concerts and Broadway performances across Davenport, Iowa. This theater is guaranteed to be the best place to stage the traditional band's live show that celebrates Ireland. Strike now and buy your tickets while they're still available!