Adler Theatre | Davenport, Iowa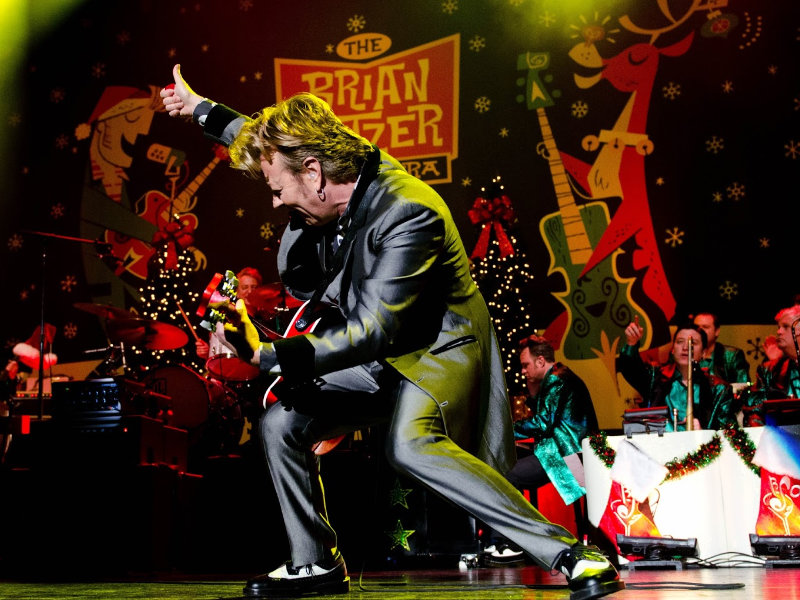 There's one thing that Brian Setzer is well known for, and that's putting on one of the most thrilltastic shows on the planet. With his super energetic stage presence and out-of-this world guitar skills, he sells out venues wherever he goes. Now he is back after a four year break on a 12-date tour that will see him kick things off in Red Bank, New Jersey, on September 27th and plough through major cities until wrapping the whole thing up in Minneapolis, Minnesota, on October 13th. For this event, he will be visiting the Adler Theatre on Thursday, October 12, 2023, which will most likely be the best part of the tour. You've gotta get yourself there, as all the real fans are gonna be jamming out to his incredible tunes, so be sure to grab your passes right here and now. There are limited tickets available, so click the "GET TICKETS" button right now before it is too late!!!
BRIAN SETZER is hittin' tha road in celebration of his music, fans, and brand new album, "THE DEVIL ALWAYS COLLECTS." The new recordin' is a collection of some truly addicting hits, like the brand new single, "GIRL ON THE BILLBOARD," which has been lighting up the social internet landscape. It's also the 1st one he's brought out since '21's "GOTTA HAVE THE RUMBLE."
His guitar work is nothing less than virtuosic, and his voice is as powerful and captivating as ever. Add to that rockabilly freight-train rhythms, and you have a recipe for an outstanding, world class, genre defining album. Yes, it's that good, and the tour will be EVEN BETTER!!!
Born in New York, Setzer, started off his career by playing the euphonium when he was in school. Back then, jazz music was his passion, but as he grew older, he became more and more interested in rockabilly, rock, and punk. He joined diff groups, including the "Bloodless Pharoahs" and the "Tomcats." The Tomcats became the "Stray Cats" but disbanded in '84, and Setzer went solo. Since then, he's released many a album, includin', "The Knife Feels Like Justice" (1986), "Nitro Burnin' Funny Daddy" (2003), "Setzer Goes Instru-Mental" (2011), and so many more.
People love his tunes for its high energy feel, vocals, and, of course, story-telling. His music contains emotions that really truly resonate with fans from all over the world, and that's why he is a hit every time he passes through any city, and his live performances are masterpieces in showmanship.
His new tour will feature an international rockabilly band comprised of Chris D'Rozario from Melbourne, Australia, and Juan Laurios from Mexico City, creating an eclectic mix of people from different backgrounds. Plus, after a long hiatus from the touring scene, he is refreshed and itching to get back to entertaining.
You can expect a world class show at the Adler Theatre, so be sure to snag your tickets right here and now before they sell out. It will be one of the best things you get yourself to all year, so get 'em while you still can!!!!