Adler Theatre | Davenport, Iowa
On Friday, October 13th, the "Queen of Christian Pop" is breaking out her collection of heavenly hymns at Davenport, Iowa's Adler Theatre! Multi-platinum artist Amy Grant is back, and she's debuting her first song in 10 years! Headlining a 70-city tour across North America, the 6-time Grammy Award winner serenades her fans with an angelic voice, exquisite compositions, and lyrics of faith, love, and family. Enjoy to heart-rending hits from her decades-spanning discography such as "El Shaddai", "Father's Eyes", and "Baby Baby". And as the cherry on top, Amy Grant will be treating you to her latest single, "Trees We'll Never See". Head straight to downtown Davenport's Adler Theatre, where you'll find excellent acoustics and a beautiful stage fit for the pop icon! Book tickets now for Amy Grant LIVE at the Adler Theater on October 13, 2023, Friday. The show begins at 7:30 pm, so don't be late!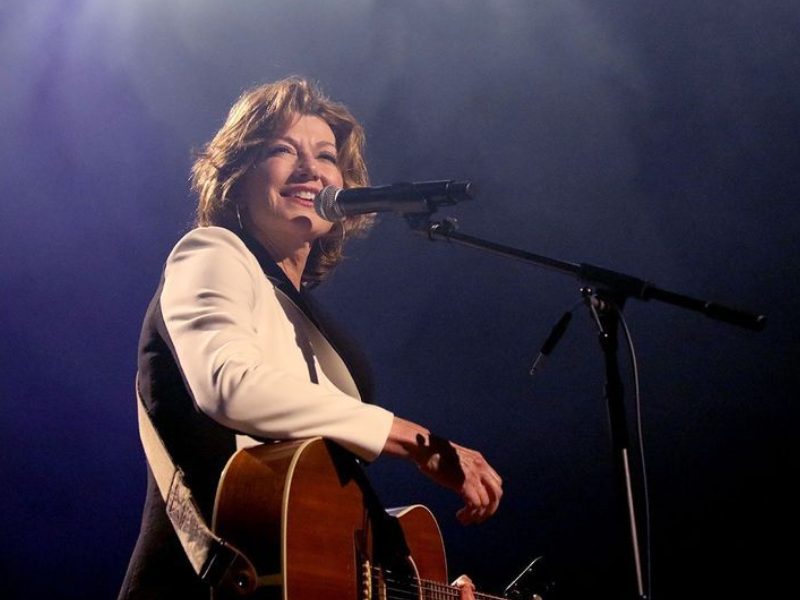 On the 13th of October, legendary singer-songwriter Amy Grant will tug at your heartstrings at the Adler Theatre in a night of musical nostalgia.
After an inspiring recovery from a debilitating accident in 2022, the "Queen of Christian Pop" is getting ready for her first solo album in 10 years! But for now, she is touring through 70 North American cities, showcasing her newest single.
"Amy Grant will never go out. She is a Lady and a Legend, she is groovy and she is cool, and she is the voice of many peoples' lives, past, present, and future – and that just never goes out of style."
Amy Grant is best known for her genre-defining forays in contemporary Christian music. Her melodies feature beautiful acoustic compositions adorned with thoughtful lyrics of faith, love, and family sung in a divine mezzo-soprano voice. In this highly anticipated event, fans will witness Amy Grant in her most triumphant form as she sings iconic hits, including "Angels", "Baby Baby", and "Good for Me". Topping it all off, the superstar will treat you to her latest single, "Trees We'll Never See".
The Adler Theatre in Davenport's lively downtown area offers excellent acoustics and a historical stage fit for this once-in-a-lifetime concert experience!
Here's the setlist from one of her earlier concerts this year for a possible sneak peek:
Set 1
Every Road
Stay for A While
Angels
Find a Way
Oh How the Years Go By
What You Heard
Third World Woman
I Have Decided
Wise Up
Good for Me
Somewhere Down the Road
The Next Time I Fall
Trees We'll Never See
Set 2
You're Not Alone
Helping Hand
I Will Be Your Friend
Better Than a Hallelujah
Father's Eyes
Thy Word
All I Ever Have to Be
If These Walls Could Speak
El Shaddai
Sing Your Praise to the Lord
Baby Baby
Every Heartbeat
Emmanuel
Encore
Put a Little Love in Your Heart
I Will Remember You
Trees We'll Never See (Reprise)
In a recent interview, Grant fondly looks back to the early days of her career:
"The first half of life you're so worried about measuring up. They've got a better voice. I hope my songs don't sound stupid' — and then by the end, if you've opened up your own heart and mind to how loved everyone is, even people you don't care for, that's the gift of the last quarter."
With over 30 million albums sold across the globe, the multi-platinum artist amassed a treasure trove of accolades, including 6 Grammy Awards, 22 GMA Dove Awards, and the recent 2022 Kennedy Center Honors.
Live up to her words and cherish the moment! Don't miss Amy Grant's LIVE show at the Adler Theatre on Friday, October 13, 2023, 7:30 pm. Book your reservations now!